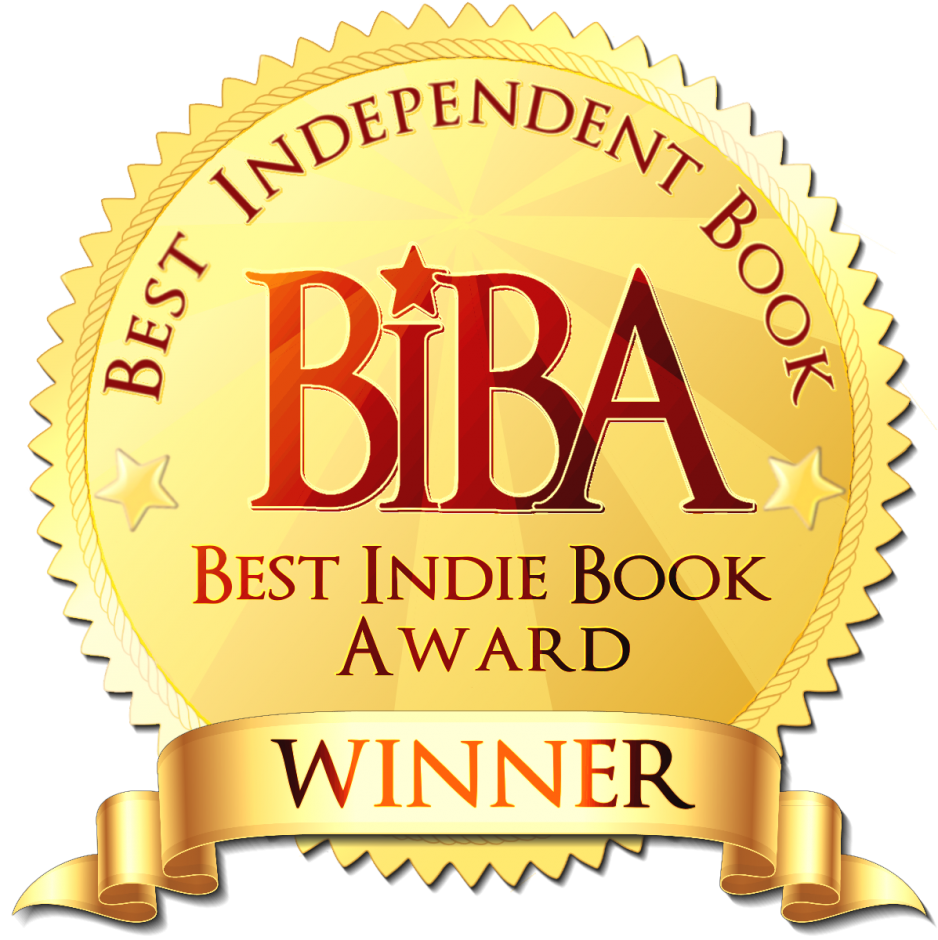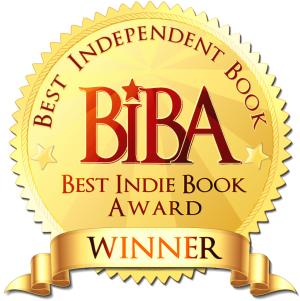 2023 Best Indie Book Award® Winners!
We want to thank all of the fine self-published authors, designers, and illustrators that joined in our literary awards, cover design, and Illustration contest this year. The entrants were all amazing.
And while we want to congratulate every one of the entrants, there can be only one winner per category. So here they are:
2023 Book Of The Year!
2023 Literary Winners
Regency Romance

A Viscount's Vengeance

Read moreDetails

Coming of Age

ACE ON THE HILL

Read moreDetails

Non-Fiction: Politics

America: Underwater and Sinking – Time to Surface with Lessons Learned

Read moreDetails

Graphic Novel

ANANKE: The Prologue

Read moreDetails

Non-Fiction: History/Ancient Civilizations

Ancient Illyricum: A Beginner's History

Read moreDetails

Children's (5-12)

Around The World with Moby: My First Trip

Read moreDetails

Christian Inspirational

Beyond Belief: How Living with a Brain Stem Tumor Brought Faith and Purpose to Life

Read moreDetails

Christian Non-Fiction

Biblical Keys to Life: The Questions We Have and the Answers We Need

Read moreDetails

Non-Fiction: Business Professional Memoir

Black On Madison Avenue

Read moreDetails

Non-Fiction: Martial Arts

Breaking Through: The Secrets of Bassai Dai Kata

Read moreDetails

Non-Fiction: New Age/Spirituality

Calling the Daughters

Read moreDetails

Non-Fiction: Caregiving

Caregiving with Confidence: Take the GUESSwork out of Caregiving!

Read moreDetails

Crime Thriller

Chasing Money: A Marty and Bo Thriller

Read moreDetails

Non-Fiction: Teaching

Crisis in Our Schools: The Urgent Need to End Testing, Support Teachers, and Engage Students

Read moreDetails

LGBTQ2 Fiction

Disorderly Men

Read moreDetails

Non-Fiction: Investing

Don't Retire… Graduate!: Building a Path to Financial Freedom and Retirement at Any Age

Read moreDetails

Non-Fiction: Metaphysical

Dream It to Do it: The Science & the Magic

Read moreDetails

Supernatural Suspense

Echo from a Bayou: One Man's Journey To Hunt Down His Murderer

Read moreDetails

Non-Fiction: Aging

EMBRACE YOUR AGE: You can be better than ever

Read moreDetails

Action Thriller

FNG: A Black Spear Novel

Read moreDetails

Non-Fiction: Cooking/Cookbook

For The Love Of The Land II: A Cook Book To Celebrate The British Farming Community And Their Food

Read moreDetails

Contemporary Romance

Fun Lessons

Read moreDetails

Non-Fiction: Senior Fitness

Give Me Strength – Strength and Conditioning Training for Seniors Over 60

Read moreDetails

Non-Fiction: Health

HAIR LOSS: Options for Restoration & Reversal

Read moreDetails

Non-Fiction: Communication

How to Communicate Effectively with Anyone, Anywhere

Read moreDetails

Non-Fiction: Self-Help/Relationship

How to Have a Healthy Relationship in an Unhealthy World

Read moreDetails

Children's (8-12)

How To Make Your Sock Talk: A Beginner's Guide To Ventriloquism

Read moreDetails

Young Adult

I Fail at the Afterlife

Read moreDetails

Non-Fiction: Travel/Pilgrimage

Inner Trek, A Reluctant Pilgrim in the Himalayas

Read moreDetails

Cyberpunk

Into The BeanStalk

Read moreDetails

Non-Fiction: Economics

Leading Through Inflation: And Recession and Stagflation

Read moreDetails

Non-Fiction: Psychology

Legacy of Darkness and Light: Our Cultural Icons and Their God Complex

Read moreDetails

LGBTQ2 Non-Fiction

LGBTQ+ ABCs For Grownups

Read moreDetails

Literary Fiction

Life at the Precipice

Read moreDetails

Non-Fiction: Spirituality

Living Love: the Yoga of Yama & Niyama

Read moreDetails

Non-Fiction: Acting

MAKING CHOICES for the SUCCESSFUL ACTOR: The Actor's Preparation Guide to Creative Character Development

Read moreDetails

LGBTQ2 Memoir

Making the Rounds: Defying Norms in Love and Medicine

Read moreDetails

Non-Fiction: Motivational

Maniacal Fanaticism: Success Slightly Different

Read moreDetails

Non-Fiction: Memoir

May Cause Side Effects

Read moreDetails

Children's (3-6)

Maya Moves to a New Country

Read moreDetails

Non-Fiction

Midnight Journey of a Seed: Pathways to Resilience In the Face of a Pandemic

Read moreDetails

Horror

Miracle Man

Read moreDetails

Non-Fiction: Technology

Move Over Brokers Here Comes The Blockchain

Read moreDetails

Novella: Mystery

Naked Came the Detective

Read moreDetails

Non-Fiction: Law Enforcement Training

No Safe Alternative

Read moreDetails

Suspense

Past Purgatory

Read moreDetails

Poetry Collection

Pirate Love Unchained

Read moreDetails

Non-Fiction: Parenting

Raising Tech-Healthy Humans

Read moreDetails

Non-Fiction: Health

Rehabit Your Life: A Doctor's Notebook on Navigating Health & Well-being

Read moreDetails

Non-Fiction: Business

Reinvent: Navigating Business Transformation in a Hyperdigital Era

Read moreDetails

Ecology and Ecosystems

Ripple Effects: How To Save Yellowstone and America's Most Iconic Wildlife Ecosystem

Read moreDetails

Fiction

Sasquatch, Baby!

Read moreDetails

Non-Fiction: Science/Astronomy

Secrets of the Moon

Read moreDetails

Humor/Satire

Sleeping between Giants Book 2, Ask a Terrier: Professional Advice from a Licensed Dog

Read moreDetails

Non-Fiction: Leadership

Staying in the Game: Leading and Learning with Agility for a Dynamic Future

Read moreDetails

Non-Fiction: Ice Cream Crafting

Stop Screaming! A Beginner's Guide to Homemade Ice Cream

Read moreDetails

Non-Fiction: Business Marketing

The Age of Customer Equity: Data-Driven Strategies to Build a Sustainable Company

Read moreDetails

Science Fiction

The Automaton

Read moreDetails

Non-Fiction: History

The Borinqueneers, A Visual History of the 65th Infantry Regiment

Read moreDetails

Non-Fiction: Family Biography

The Butcher, the Embezzler, and the Fall Guy: A Family Memoir of Scandal and Greed in the Meat Industry

Read moreDetails

Non-Fiction: Cancer

The Cancer Resolution?

Read moreDetails

Non-Fiction: Environmental Science

The Climate Pandemic: How Climate Disruption Threatens Human Survival

Read moreDetails

Fantasy

The Exile Trilogy

Read moreDetails

Non-Fiction: Sociology

The Future Normal: How We Will Live, Work and Thrive in the Next Decade

Read moreDetails

Non-Fiction: Self-Help

The Legendary Quest

Read moreDetails

Christian Young Adult

The Mental Fight of Your Life

Read moreDetails

Grief and Loss in Poetry

The Ocean

Read moreDetails

Non-Fiction: STEM Equality

The Shuri Effect: Bridging the Gap for Young Black Women in STEM

Read moreDetails

Non-Fiction: Stress Management

The Stress Book: Forty-Plus Ways to Manage Stress & Enjoy Your Life

Read moreDetails

Non-Fiction: Humanitarianism

The Unseen People of Bali

Read moreDetails

Non-Fiction: Movie History

Top Gun Memos: The Making and Legacy of an Iconic Movie

Read moreDetails

Non-Fiction: Religion

Torahism: Are Christians Required to Keep the Law of Moses

Read moreDetails

Non-Fiction: Crafting

Treasure Found: An Art Journey

Read moreDetails

Non-Fiction: Biography

Unbelievable! The Life Journey of Art Williams

Read moreDetails

Short Story Collection

Uncooperative Characters: Whimsical Tales and Preposterous Parodies

Read moreDetails

Historical Fiction

Under a Sunburnt Sky: An unforgettable story of heroism & love

Read moreDetails

Non-Fiction: How-To

Unlocking the Novella-in-Flash: from Blank Page to Finished Manuscript

Read moreDetails

Travel Memoir

UNLOST: Roaming Through South America on a Spontaneous Journey

Read moreDetails

Mystery

Vessels of Wrath: A Big Ray Elmore Novel

Read moreDetails

Non-Fiction: Grandparenting/Family Relationships

Where Two Worlds Meet: A Guide to Connecting with Your Teenage Grandchildren

Read moreDetails

Non-Fiction: Academics/Teaching

Your New Journey: How to Thrive in Graduate School as a Person of Color

Read moreDetails

2023 Cover Design Winners

Children's Book Cover

Happy Halloween Monsters

Read moreDetails

2023 Illustration Winners

Illustration

There Will Be Nonsense

Read moreDetails

Indie Book Awards | Indie Literary Awards | Book Award Contests | Writing Contests | Writing Awards | World Book Awards | Book Cover Contests | Illustration Contests

Go up