Welcome to the BIBA Referral Center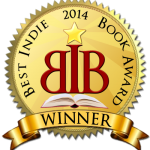 Did you know? With the Best Indie Book Award Affiliate Program you can get paid just for posting a link to us on a blog, website, forum or social network! Yeah, really!
Earn $5.00 USD for every paid entry you send our way! Simply create your account, place an affiliate link on your website or social post and watch your account balance grow as your visitors enter their books in our contest.
How Does it Work?
The process is very simple:
1. You put an affiliate link on your site, social post, or in an email.
2. When an author clicks the link and decides to enter our contest, you get $5! (Even if they come back within 365 days of clicking your link.)
How Much Do I Earn?
You will earn $5.00 for every paid entry that has come to the site from your affiliate link. (Payments sent by Paypal.)
How Do I Get the Affiliate Links?
Once you are registered and logged in, you can copy links from the affiliate portal to use on websites or in email. Or simply add /?ap_id=xxxx to the end of the link. (xxxx being your username) Example: http://BestIndieBookAward.com/?ap_id=bookworm (bookworm is the username in this example. You would replace it with your own.)
Custom Affiliate Field Tracking
Banner Ads Available
How / When Do I Get Paid?
Affiliates are paid through Paypal by the 15th of the month for the previous month's commissions.
---
Already an Affiliate?
Please Login to gain access to your account statistics, banners, linking code.
See more about the official Best Indie Book Award™ here: http://BestIndieBookAward.com
See the terms here: https://bestindiebookaward.com/live/affiliate-terms/