Description
🏆 2022 BIBA® Suspense/Thriller Winner!
New York cop Joe Krueger is about to arrest a notorious drug pusher when his life changes forever. He witnesses a bomb tear through one of the city's biggest Jewish museums, leaving dozens dead. In the aftermath, the case takes an even more horrific turn: footage from the scene suggests that the bomber is Joe's own grandfather, infamous Nazi General Wolfgang Kruger, who died 70 years ago.
With time running out until the next attack, Joe Krueger is forced to confront his family's monstrous past. Piecing the clues together, he discovers that his grandfather had been ordered to recover the True Cross for the Third Reich, and that modern-day neo-Nazis are racing to complete his mission.
Armed with little more than a burning desire to expose this plot, Joe travels across Europe and the Holy Land fighting to stop these men and their plan to tip the globe into another world war.
---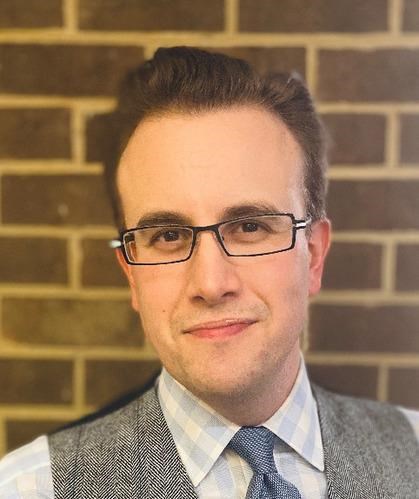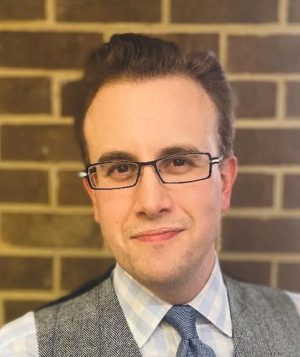 Sadly, Daniel Whitfield passed before we could inform him that his book won.
Daniel John Whitfield was born September 14, 1982 at 10:15 p.m. in Birmingham, England to Michael and Jennifer Whitfield. He loved reading, writing, history, politics, Aston Villa Football, and Lord of the Rings. Dan grew up with his younger brother, Sam, in Redditch, England, and always loved school. He attended Astwood Bank First School, Ridgeway Middle School, Studley High, and Alcester Grammar School. He was Head Boy (class president) at both of his last two schools. As a child, he loved WWE, Star Wars, and GI Joe. He joined the Conservative Party at the age of 14 and had a photo of Margaret Thatcher on his bedroom wall. Dan always did well in school and achieved the highest examination results possible. He was theatrical and sang and acted in many musicals, Shakespearean plays, and opera. He worked as a haberdasher at Suits Plus for years starting at the age of 16 every weekend and over the summer breaks. After graduation, he took a year off to work as a tour guide at a local (UK) National Trust Site called Coughton Court and apply to University, and then attended Nottingham University where he obtained a first degree (the highest academic achievement possible). Just after graduation, Nottingham awarded Dan a scholarship to attend the University of Wisconsin Milwaukee. He split his time at UW Milwaukee studying American and Japanese History and teaching British history as a teaching assistant. Dan's mother, Jenny Whitfield, died in 2005 while Dan was attending UW Milwaukee. After school, he moved to the Washington, DC area for an internship at the Leadership Institute where he began to make a life for himself in America. In 2010, Dan began working as a copywriter for the Eberle Communications Group, a job that he cherished from the start as it allowed him to stay in the U.S. where he would be able to pursue his future wife. While passionate about his career, his true love was for his family. He met Nena in DC in 2009 and they were married in England in 2014. His first daughter, Dagny Joy, shares his initials and was born on December 21, 2015. Magnolia Jennifer was born August 3, 2018, and his baby Zora Katherine was born August 24, 2021. He always wanted a big family. Dan's life ambition was to become a published author. He has written many books, but it was not until last year that his first book was published, "Eagle Ascending," by TouchPoint Press. His second novel is due to be released next year. Dan was a bon vivant, gathering with friends and family whenever possible. You would be sure to find a smile on his face, drink in his hand, and a small child in his arms. He was consistently the best dressed in the room and had a laughter that was contagious. He left us on July 18, 2022 at 7:32 a.m. His voice, jokes, phrases, and extraordinary spirit live on in all of us.
https://www.legacy.com/us/obituaries/washingtonpost/name/daniel-whitfield-obituary?id=36000912