Description
🏆 2019 BIBA™ Tribute Winner!
New York Times best-selling writer Pat Conroy (1945–2016) inspired a worldwide legion of devoted fans numbering in the millions, but none are more loyal to him and more committed to sustaining his literary legacy than the many writers he nurtured over the course of his fifty-year writing life. In sharing their stories of Conroy, his fellow writers honor his memory and advance our shared understanding of his lasting impact on twentieth- and twenty-first-century literary life in and well beyond the American South.
Conroy's was a messy fellowship of people from all walks of life. His relationships were complicated, and people and places he thought he'd left behind often circled back to him at crucial moments. The pantheon of contributors includes Pulitzer Prize winners Rick Bragg and Kathleen Parker; Grammy winners Barbra Streisand and Janis Ian; Lillian Smith Award winners Anthony Grooms and Mary Hood; National Book Award winner Nikky Finney; James Beard Foundation Award winners Nathalie Dupree and Cynthia Graubart; a corps of New York Times best-selling authors, including Ron Rash, Sandra Brown, and Mary Alice Monroe; Conroy biographers Katherine Clark and Catherine Seltzer; longtime Conroy friends Bernie Schein, Cliff Graubart, John Warley, and Walter Edgar; Pat's students Sallie Ann Robinson and Valerie Sayers; members of the Conroy family; and many more.
Each author in this collection shares a slightly different view of Conroy. Through their voices, a vibrant, multifaceted portrait of him comes to life and sheds new light on the writer and the man. Loosely following Conroy's own chronology, the essays in Our Prince of Scribes wind through his river of a story, stopping at important ports of call. Cities he called home and longed to visit, along with each book he birthed, become characters that are as equally important as the people he touched and loved along the way.
---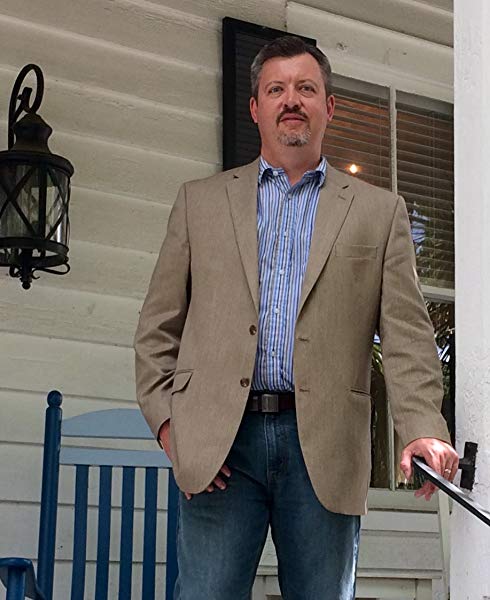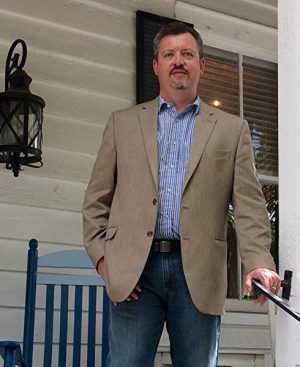 Jonathan Haupt is the executive director of the Pat Conroy Literary Center, the founding director of the annual Pat Conroy Literary Festival, and the former director of the University of South Carolina Press. In 2013, Haupt established USC Press's acclaimed Story River Books fiction imprint, edited by the late Pat Conroy and named by Garden & Gun magazine as one of the top ten things to love about the South. He is co-editor (with Nicole Seitz) of the anthology Our Prince of Scribes: Writers Remember Pat Conroy. His author interviews and book reviews have appeared in the Charleston Post & Courier; the Lowcountry Weekly; Fall Lines; Shrimp, Collards & Grits magazine; and the Pat Conroy Literary Center's Porch Talk blog.
Haupt holds bachelor's degrees in history and English from the University of Tennessee Martin and a master's degree in English literature from Southern Illinois University. Prior to moving to South Carolina in 2004, he served on the marketing staff of Southern Illinois University Press.
He serves on the boards of the South Carolina Academy of Authors, Deckle Edge Literary Festival, and the Friends of South Carolina Libraries.
---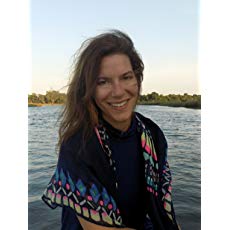 Nicole Seitz is the author of seven novels – The Cage-maker, Beyond Molasses Creek, The Inheritance of Beauty, Saving Cicadas, A Hundred Years of Happiness, Trouble the Water, and The Spirit of Sweetgrass. She is also the editor of When You Pass Through Waters: Words of Hope and Healing from Your Favorite Authors and co-editor with Jonathan Haupt of Our Prince of Scribes: Writers Remember Pat Conroy. Seitz is a graduate of the University of North Carolina at Chapel Hill's School of Journalism and also has a degree in Illustration from Savannah College of Art & Design. Her paintings are featured on the covers of her books.
---
Additional Credits:
(Editor), Barbra Streisand (Foreword), Cassandra King Conroy (Afterword), Dottie Ashley (Contributor), William Balk (Contributor), Rick Bragg (Contributor), Sonny Brewer (Contributor), Sandra Brown (Contributor), Jonathan Carroll (Contributor), Ryder Carroll (Contributor), Mark Childress (Contributor), Katherine Clark (Contributor), John Connor Cleveland (Contributor), Melissa Conroy (Contributor), Tim Conroy (Contributor), Debbi Covington (Contributor), Nathalie Dupree (Contributor), Walter Edgar (Contributor), Stephanie Austin Edwards (Contributor), Margaret Evans (Contributor), Nikky Finney (Contributor), Connie May Fowler (Contributor), Jonathan Galassi (Contributor), Judy Goldman (Contributor), Scott Graber (Contributor), Cliff Graubart (Contributor), Cynthia Graubart (Contributor), Anthony Grooms (Contributor), Alexia Helsley (Contributor), Patti Callahan Henry (Contributor), Mary Hood (Contributor), Josephine Humphreys (Contributor), Janis Ian (Contributor), Terry Kay (Contributor), John Lane (Contributor), David Lauderdale (Contributor), Ellen Malphrus (Contributor), Andy Marlette (Contributor), Bren McClain (Contributor), Teresa Miller (Contributor), Wendell Minor (Contributor), Mary Monroe (Contributor), Michael Morris (Contributor), Kathy L. Murphy (Contributor), Michael O'Keefe (Contributor), Steve Oney (Contributor), Kathleen Parker (Contributor), Mark Powell (Contributor), Ron Rash (Contributor), Sallie Ann Robinson (Contributor), Lawrence S. Rowland (Contributor), Jonathan Sanchez (Contributor), Alex Sanders (Contributor), Valerie Sayers (Contributor), Sean Scapellato (Contributor), Bernie Schein (Contributor), Maggie Schein (Contributor), Lynn Seldon (Contributor), Catherine Seltzer (Contributor), Anne Rivers Siddons (Contributor), George Singleton (Contributor), William Walsh (Contributor), John Warley (Contributor), Ashley Warlick (Contributor), Teresa K. Weaver (Contributor), Marjory Wentworth (Contributor)
---